THE DC 37 GREEN JOBS TRAINING PROGRAM IS BACK AND IT'S EXPANDING!
The DC37 Education Fund is happy to announce the Green Jobs Training Expansion Program, a grant-funded training program for eligible DC 37 members to receive free, hands-on instruction in areas of need within the green economy and energy sector.
Training courses include Energy Auditing, Multifamily and Commercial Building Analyst, Carbon Accounting, LEED Green Associate, Energy Benchmarking and Construction Management. These courses and more will prepare members for certifications and licenses offered and recognized by the Building Performance Institute, Urban Green Council and Association of Energy Engineers.
If you are interested in more information on these courses and what this training can provide for you, click HERE.
LABOR DAY PARADE, SAT., SEPT. 9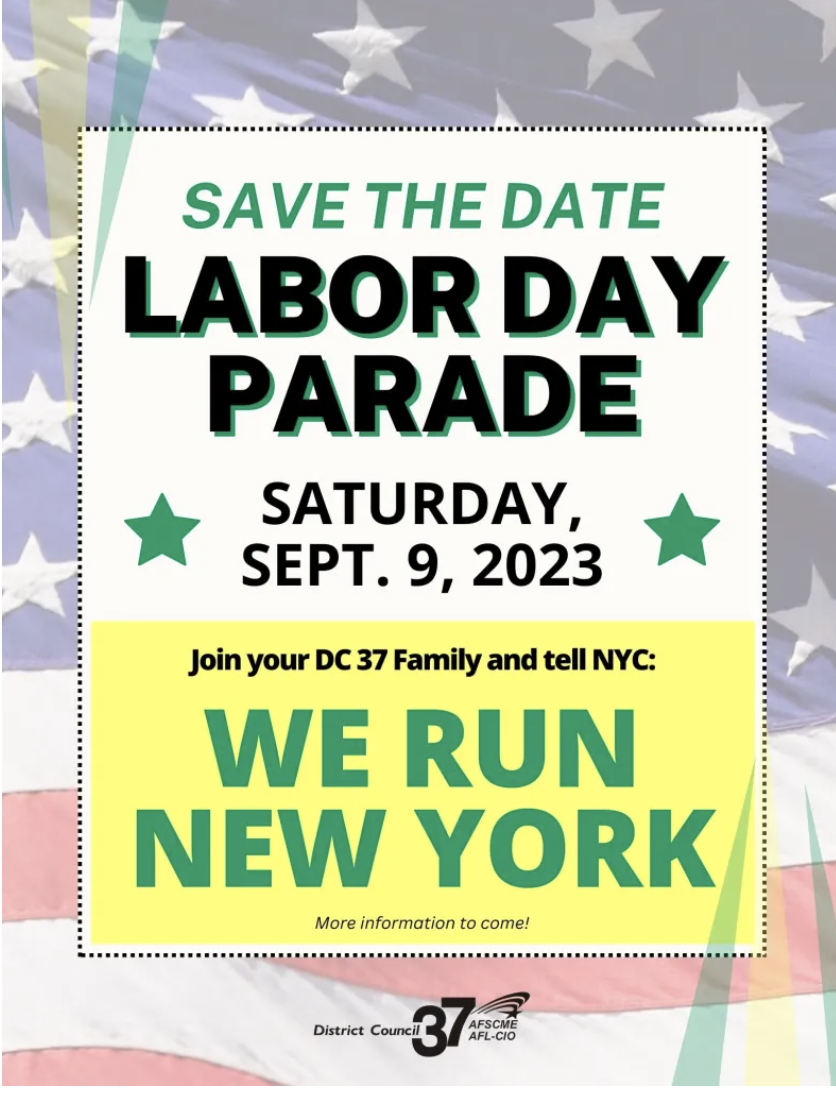 UNION WEEKEND AT THE NEW YORK YANKEES, JULY 21-23
Join your fellow Union members and cheer on the New York Yankees as they take on the Kansas City Royals at Yankee Stadium this summer!  Buy Ticket here
Each ticket is discounted and includes a hot dog, drink, and a special New York Yankees Union Weekend T-shirt.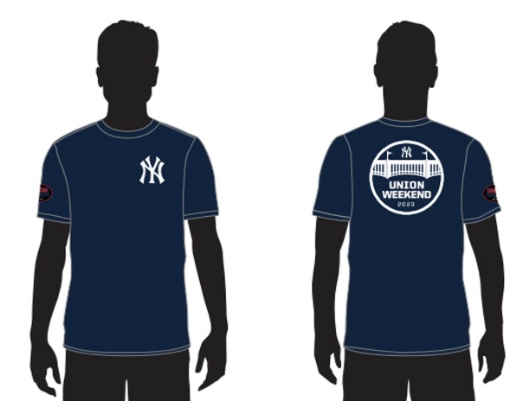 Three games to choose from:
Union Strong Weekend

– Kansas City Royals vs. New York Yankees


Fri, July 21, 7:05 p.m.

Union Strong Weekend

– Kansas City Royals vs. New York Yankees


Sat, July 22, 1:05 p.m.

Union Strong Weekend

– Kansas City Royals vs. New York Yankees


Sun, July 23, 1:35 p.m.
DC 37 HOUSING COMMITTEE
SPECIAL PRESENTATION: WHAT'S IN THE CARDS FOR NYCHA?
On June 12, the DC 37 Housing Committee and the DC 37 Municipal Employees Legal Services held a webinar for NYCHA Residents about the options for future housing development and how they could vote in the process.
Guest speakers were Iziah Thompson, Senior Policy Analyst, Community Service Society and Harrison Campbell, President, Local 957, NYCHA Clerical Employees
Links to the presentation video and slideshow below:
Video: https://bit.ly/43WWfA8
Slides: https://bit.ly/3qV3FoU
For more information, contact Dennis Ifill at [email protected] or Savi Boyer, Municipal Employees Housing Program, at 212-815-1139 and [email protected].
MELS
FAMILY LAW WEBINAR
Please join MELS for a webinar on Family Law, on July 26, at 6 p.m. Topics include:
Orders of Protection
Custody and Visitation
Adoptions and Guardianship
Neglect and Abuse
Child Support
Please register for this important webinar at https://ringcentr.al/3HVEzvE. For more information, call the MELS Screening Unit at 212-815-1111, or email [email protected].
MSK
TAKE CHARGE OF YOUR HEALTH
Early detection saves lives! That's why DC 37 has partnered with Memorial Sloan Kettering (MSK), a world-leading cancer authority, to make it easier for you and your family to be aware of the actions you can take to reduce your risk of cancer or identify it earlier when its more easily treated. View the screening guide for various cancers click here: https://publuu.com/flip-book/176715/435514
Take the first step and answer a few questions to get personal screening recommendations from MSK. In less than 5 minutes, you can find out if you are due for any cancer screenings. You can also learn if you're at higher risk for certain cancers. To start now, please visit: https://www.mskcc.org/direct/dc37/screening
DC 37 and Memorial Sloan Kettering have partnered to help union members screen for cancer, and receive care from the esteemed professionals at MSK. You can contact an MSK Direct care advisor through the DC 37 dedicated phone line at 833-786-3365.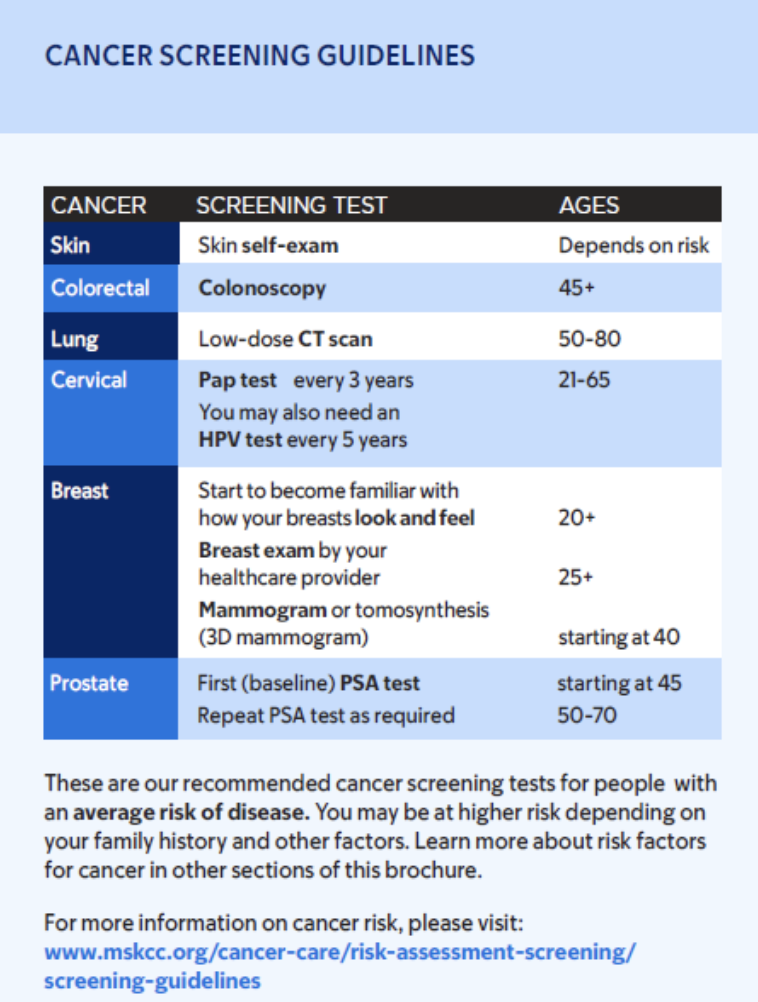 DC 37 EDUCATION FUND
FALL 2023 REGISTRATION FOR ED FUND CLASSES IS ONGOING
Registration for the FALL 2023 semester with the union's Education Fund is available on the DC 37 website. You can check the website by clicking HERE for information on classes, schedules or to register for a program.
NYC CAREER MAPS
The DC 37 Education Fund and CUNY's New York City Labor Market Information Service (NYCLMIS), have created career maps to promote the career development of the DC 37 membership. These online maps identify, illustrate and describe opportunities for advancement for selected covered job titles.
Career maps are available for the following fields: (1) Administrative and Data-Focused Health Care; (2) HVAC-R; (3) IT Networking; (4) Parks and Recreation; (5) Patient-Care Focused Health Care, and (6) Software Development. You can view these maps HERE.
Be on the lookout for more Ed Fund career maps in the near future. For information, call the DC 37 Ed Fund at 212-815-1700 or email [email protected].
EDUCATION AND CAREER COUNSELING
Do you need guidance selecting a class from our offerings, updating a resume or need assistance reaching a career or educational goal? Contact an Ed Fund counselor HERE to schedule a virtual appointment.
CUNY COUNSELING IS HERE FOR YOU!
This is the ideal time to plan for FALL 2023 enrollment at the CUNY college of your choice. Let Worker Education at the CUNY School of Labor & Urban Studies (SLU) help guide you through the process of finding the best CUNY program to match your education and career goals.
Expert advisors offer FREE one-on-one phone sessions on academic requirements for specific jobs; choosing a CUNY campus and major; applying to and financing a CUNY degree; certificate and non-credit options at CUNY, transferring previous credits, and more. Each session is free and catered to your specific goals and needs. There are many dates available to meet with an advisor before the Fall 2023 semester.
View the calendar and schedule your CUNY advisement session here: https://cunydays.eventbrite.com/. Can't find a date/time that works for you? Email: [email protected].
UPDATE: THE GED IS BACK!
Since January 2022, the High School Equivalency exam is the GED again. However, there are changes to the exam and the way you schedule your test. There are four subtests on the exam instead of five. In addition to Mathematical Reasoning, Social Studies, and Science, the Reading and Writing are combined in a subtest called Reasoning Through Language Arts. The good news is that passing scores from the tests taken between 2002 and 2021 count toward earning your diploma.
You must create your own GED account to schedule an exam. Information about the GED exam can be found at ged.com. The exams are primarily offered online and must be taken at an official GED testing center.
DC 37 offers prep classes for eligible members online, in person, and hybrid through our partner colleges and are available in English and Spanish.
For additional information or to schedule an appointment with an Educational Counselor, email [email protected].